Texas Office
Lincoln Builders opened a regional office in 1997 in Texas to capitalize on the Dallas- Fort Worth area's economic growth. Privous president of LB Texas, Greg Gammill, attributes the success of the Texas office to the company's values and integrity. According to Greg, "Promises must be made in the negotiation process of every project. Lincoln's performance on each project backs up these promises we make to our clients. Timeliness and accuracy are our strong suits."
Greg White
President, Lincoln Builders of Texas, Inc.
Greg joined Lincoln Builders in 2021, bringing excellent experience in construction and engineering. As President of the Texas office, Greg is responsible for day-to-day operations, coordinating marketing, estimating services, scheduling, project management and quality control. Greg formulates plans and policies to achieve overall company objective; provides key management direction to top executive and supervisory personnel; monitors and analyzes operating results of the company relative to established objectives; insures company performance is satisfactorily maintained.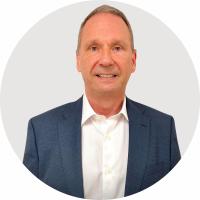 Wallace Rogan
Division Leader & Vice President-Operations
Education:
BS, Building Construction – University of Louisiana-Monroe, 1984
Wallace began his career at Lincoln Builders in 1999 and has experience in construction and engineering, including assignments as a field engineer, estimator, project manager and operations manager. As Division Leader and Vice President of Operations, Wallace is responsible for the oversight of the Texas Division including safety, preconstruction, marketing & business development, all operations field management, project management, quality control, and continuous improvement. Wallace also provides overall management, monitors all key performance indicators, and provides analysis to ensure all strategy for the company objectives are being met.