Andy Boniol Joins Lincoln Team
June 29, 2018
Lincoln Builders is pleased to announce that Andy Boniol has joined the firm as Director of Preconstruction in its Baton Rouge organization. In this role, Boniol will lead team efforts in assisting clients with budgeting, estimating and bidding their projects. Boniol is an accomplished preconstruction manager with 20 years of commercial and industrial construction experience, including expertise in fostering relationships with subcontractors and vendors to establish best values for clients. His broad experience includes multiple projects in the office, financial, industrial, control rooms, laboratories, retail, warehouse, institutional, restaurant, hospitality, medical and design-build sectors.
Boniol is a 1996 graduate of Catholic High School and attended Louisiana State University, earning a Bachelor of Science degree in Construction Management (2001). He is a member of the American Society of Professional Estimators and ABC Young Professionals, and has earned recognition for passing the LEED Green Associate from the U.S. Green Building Council. Boniol also completed FMI's Leadership Academy. Prior to coming onboard with Lincoln Builders, Boniol was a Sr. Preconstruction Manager with Arkel Constructors, LLC.
Lincoln Leadership enters Third Generation
January 17, 2018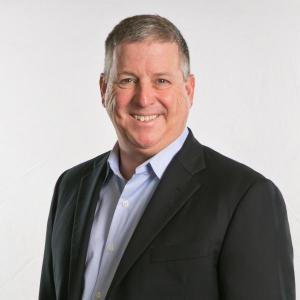 On January 1, 2018 Lincoln Builders smoothly transitioned into its third generation of Graham family leadership with Clint Graham being named CEO of Lincoln Builders, Inc. Clint follows in the footsteps of his father Ronny Graham, his uncle, Danny Graham and his grandfather Hollis Graham, who founded the company in 1962. Danny Graham's retirement was effective December 31, 2017, after leading the business since 2009. Danny will continue to serve the company as a member of its board of directors.
Clint Graham began working for Lincoln part-time as a student and came on board as a full-time superintendent after earning his B. S. degree in Construction Management from the University of Louisiana-Monroe in 1989. He also served as estimator, project manager and operations manager before being named President of Lincoln Builders of Ruston, Inc. in 2006.
Clint will be responsible for establishing and executing overall corporate objectives, insuring profitable growth and fulfilling Lincoln Builders' commitment to the communities it serves. Lincoln Builders has full service offices in Baton Rouge and Ruston, Louisiana and Dallas, Texas.
Clint is a Past President of the Louisiana Associated General Contractors and is a member of The Family Business Institute. He also serves on the Board of Directors of the Boys and Girls Club of North Central Louisiana and the Board of Trustees of Trinity United Methodist Church of Ruston.
2017 Christmas Party & Danny Graham Retirement Reception
December 13, 2017
Lincoln Builders employees recently gathered on a Thursday evening at the beautifully decorated Louisiana Tech Davison Athletic Complex to celebrate Christmas and to honor Lincoln CEO Danny Graham upon his retirement. The event was attended by leadership from all Lincoln offices as well as Ruston employees and retirees.
Of his retirement Danny said, "It has been my great honor to work with each and every one of you as we have built this company. Together we have built a company of which we can all be very proud. Our Company is very well respected in our Industry and this is a direct result of your efforts. I want to personally thank you for your commitment to our company and for all the sacrifices you have made as we have built Lincoln Builders together. Our team has never been stronger and our company is positioned well for the future.
"Clint Graham will become the CEO of Lincoln Builders, Inc. He has been preparing for this role for some time and Clint is uniquely qualified for this task. He knows our business, he knows each of you and he knows the goals we have set for the company and how to get there. Over the years, as Clint and I have worked together, I have been impressed by the leadership skills I have seen develop in him. I know he has the skill, knowledge, and most importantly, the character and integrity to lead this company and I look forward to supporting him in his new role."