Board of Directors
"A company is only as good as its employees," says Chairman Emeritus Ronny Graham. "Lincoln Builders' team is strong, loyal and forward-thinking. And in return, Lincoln is loyal to its employees. This is one of the major reasons that we have been able to attract and retain quality people. Over one-third of our employees have been with the company more than 10 years. This speaks volumes about the mission of our company. We strive to meet the needs of our employees as we all work together to meet the needs of our clients."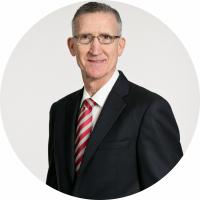 Danny Graham
Chairman, Lincoln Builders, Inc.
Education:
BS, Business - Louisiana Tech University, 1977
Employed by Lincoln Builders since 1974. Currently serves as Chairman on the Company's Board of Directors, as well as serving on the Louisiana Licensing Board for Contractors.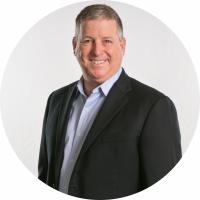 Clint Graham
CEO, Lincoln Builders, Inc.
Education:
BS, Building Construction – University of Louisiana-Monroe, 1989
As a third generation leader, Clint has served in many capacities since joining the team in 1989, including project superintendent, project manager, estimator and operations manager. Clint has served as President of the Ruston Operations since 2006. As CEO, he is responsible for establishing and executing overall corporate objectives, insuring profitable growth and fulfilling Lincoln Builders' commitment to the communities it serves in Ruston and Baton Rouge, Louisiana and Dallas, Texas. Oversees implementation of corporate policies, procedures and organizational structure. Provides key management direction to top executives of the subsidiary companies.
The Family Business Institute
Boys & Girls Club of North Central Louisiana, Board of Directors
Louisiana Associated General Contractors, Past President
Trinity United Methodist Church, Chairman-Board of Trustees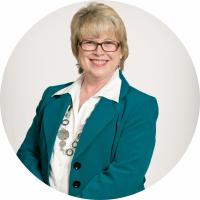 Lynn V. Hutchinson
CPA, CGMA - CFO/Secretary-Treasurer
Education:
BBA, Accounting – University of Louisiana-Monroe, 1980
Licensed Certified Public Accountant in La. since 1982.
Employed with Lincoln Builders in July 1992.


Responsible for all financial operations of the corporation and its subsidiaries including preparing financial statements, budgets, tax returns, and managing the cash flow needs.
Society of Louisiana Certified Public Accountants
American Institute of Certified Public Accountants
State Board of CPAs of Louisiana, Chair
National Association of State Boards of Accountancy
Member Construction Financial Management Association
Society of Louisiana Certified Public Accountants, Past President
Quota International of Ruston, Past President
AGC Southwest Chapters 401K Investment & Advisory Committee
Member AICPA Council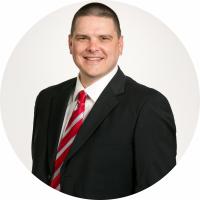 Patrick Ramsey
Operations
Education:
BS, Accounting and Finance - Tulane University, 2001
Since joining the Lincoln team in 2012, Patrick has served as estimator and project manager and is currently serving in an operations role. Patrick's educational background in accounting, finance and analytics helps him define best business practices and processes for Lincoln Builders.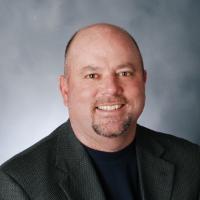 Greg Gammill
Executive Vice President
Education:
BS, Construction Management - University of Louisiana-Monroe, 1985
Greg joined Lincoln Builders in 1997, bringing excellent experience in construction and engineering, including assignments as a field engineer, office engineer, project engineer, superintendent, estimator, project manager, regional project manager and division president. Experience as a manager includes preconstruction budgeting, estimating, value engineering, subcontract negotiation and scheduling of projects varying in construction value from $1 million to $150 million.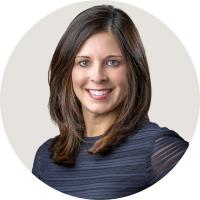 Beverly Haydel
Board Member
Education:
AB, Economics - Harvard University, Cambridge, MA
JD - Stanford Law School, Stanford, CA
Beverly joined our Board of Directors in 2022 after the company transitioned to a 100% employee-owned company. Beverly is currently the CEO of Sequitur Consulting in Baton Rouge, where she partners with companies to collaborate on planning and implementing strategic goals that lead to higher success. Beverly's vast knowledge and experience are a huge asset to the planning and management of Lincoln Builders.
MEMBERSHIPS AND SERVICE
Louisiana State Bar Association, Member
Baton Rouge Area Chamber of Commerce, Member
Louisiana Association of Business & Industry, Member
The Federalist Society First Presbyterian Church of Baton Rouge
Baton Rouge Area Foundation, Board Member
The Emerge Center for Autism, Board Member
Currency Bank (formerly Commerce Community Bank), Board Member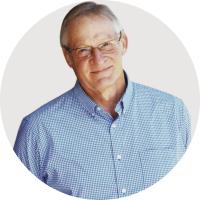 Sid Moller
Board Member
Education:
BS, History - Louisiana State University, Baton Rouge, LA
MA, Industrial & Labor Relations - Cormell University, Ithica, NY
J.D. - University of Wyoming College of Law, Laramie, WY
Sid joined the Board of Directors in 2022 as one of the non-employee representatives upon Lincoln's becoming a 100% ESOP company. Sid retired from Genesis Energy, L.P. as the Vice President of Commercial Planning & Optimization. Sid's experience with law and corporate business planning is going to be an advantage to the operations and planning of Lincoln Builders.