Baton Rouge Office
Since establishing a permanent presence in Baton Rouge in 2006, Lincoln Builders has anchored its' long-standing reputation of quality, integrity and performance in the south Louisiana market. The company's progressive, forward thinking team remains completely undergirded by the tradition of customer service set forth in 1962.
Keith Keller
Division Leader & Vice President-Operations
Education:
BS, Construction Management, University of Louisiana-Monroe, 2002
Keith joined Lincoln Builders in 2005, bringing experience in preconstruction, as well as project management. Since joining the Lincoln Builders team Keith has held assignments as project engineer, estimator, preconstruction manager, project manager. Project experience throughout the southeast on projects ranging in size from $1,000,000 to $50,000,000.
As Division Leader and Vice President of Operations, Keith is responsible for the oversight of the Baton Rouge Division including safety, preconstruction, marketing & business development, all operations field management, project management, quality control, and continuous improvement. Keith also provides overall management, monitors all key performance indicators, and provides analysis to ensure all strategy for the company objectives are being met.
Keith ensures value and service is added to each experience for our client while carrying out our mission.
Community:
Louisiana Associated General Contractors - Future Leaders Association, Board Member (2018-2020)
Families Helping Families of Greater Baton Rouge, Toys for Tots Baton Rouge Annual Campaign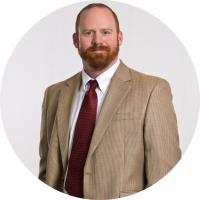 Justin Whittington
Field Operations Manager
Education:
BS, Construction Management, Louisiana State University, 2005
Since joining Lincoln Builders in 2007 Justin has served in pre-construction, as Project Superintendent, MEP Coordinator, and Project Manager. As Field Operations Manager, Justin oversees the day to day operations of all Baton Rouge Division jobsites. He is responsible for ensuring that projects are completed safely, on schedule, and within budget, while maintaining the core values and quality standards of Lincoln Builders. Using his past experience working on projects ranging from $2,000,000 – $34,000,000, Justin works closely with each Project Superintendent to implement the "Lincoln Way" on each of our jobsites. This is accomplished by building strong relationships with subcontractors, architects, engineers, program managers, and clients while maintaining Integrity throughout the process.
Ayres Bradford
Director, Business Development
- abradford@lincolnbuilders.com
Education:
BA, Louisiana Tech University, 1973
Over 25 years experience in specialty construction, project management and client relations. Responsible for planned growth, client development and governmental relations.
North Louisiana Economic Partnership
Louisiana Association of Business & Industry (LABI)
Friends of LPB (Louisiana Public Broadcasting), 2019-2022
Louisiana Committee of 100, 2008-2016
Louisiana Gaming Control Board, 2008-2018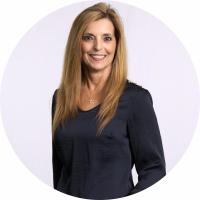 Frances Bernadas
Office Manager
Education:
Attended University of Tennessee at Chattanooga
Frances joined Lincoln Builders, Inc. in 2006 bringing several years of commercial construction experience. She is responsible for all Accounting, Assistant Project Management, and Office Administration for the Baton Rouge Office.