Ruston Office
"Lincoln Builders' reputation for quality and integrity is known throughout Louisiana," says President Clint Graham. "This reputation is built on over 50 years of performance - following through on promises made, doing what's right."
Clint Graham
President, Lincoln Builders of Ruston, Inc.
Education:
BS, Building Construction – University of Louisiana-Monroe, 1989
As a third generation leader, Clint has served in many capacities since joining the team in 1989, including project superintendent, project manager, estimator and operations manager. As President of Lincoln Builders of Ruston, Inc. Clint currently oversees day-to-day operations of the company, provides leadership and direction to project managers, estimating staff and office personnel to ensure maximum results and achieve corporate objectives on all projects.
The Family Business Institute
Boys & Girls Club of North Central Louisiana, Board of Directors
Louisiana Associated General Contractors, Past President
Trinity United Methodist Church, Chairman-Board of Trustees
Jerry Brasher
Division Leader & Vice President-Operations
B. S. Building Construction - University of Louisiana-Monroe, 1989
Jerry's experience with Lincoln Builders began in 1995 and includes responsibilities as Project Manager on projects of various size and scope for many clients. As Division Manager, Jerry is responsible for the oversight of the Ruston Division including safety, preconstruction, marketing & business development, all operations field management, project management, quality control, and continuous improvement. Jerry also provides overall management, monitors all key performance indicators, and provides analysis to ensure all strategy for the company objectives are being met.
Jerry ensures value and service is added to each experience for our client while carrying out our mission.
Community:
Past Board Member, Louisiana Associated General Contractors
Past Vice-Chair, ULM School of Construction Management Industry Advisory Council
Nat Mixon
Vice President - Project Management
Education:
BS, Construction Management - University of Louisiana-Monroe, 1975, Summa Cum Laude
Nat began his career at Lincoln Builders in 1980 and has managed multi-million dollar projects in a wide variety of industries including hospitals, schools, churches and hotels. Responsible for overall project management and administration of projects generated in the Ruston office, as well as providing oversight and support to the project management team.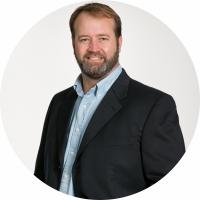 Jay Freeman
Estimator
Education:
Attended University of Louisiana at Monroe

Over 23 years of experience in the building industry, assisting contractors and home builders with their building needs in residential and commercial construction.
Scotty Morehead
Project Manager
Education:
BS, Construction Management – University of Louisiana-Monroe, 1982
Since joining Lincoln Builders' team in 1991, Scotty has been one of Lincoln Builders' top supreintendents and has managed many of Lincoln Builders largest jobs. Scotty's extensive construction field experience and overall construction knowledge makes him highly effective in the area of project management.
West Bayne
Project Manager
Education:
BS, Construction Engineering Technology, Louisiana Tech University, 2007
West Bayne has served many roles since joining Lincoln Builders in 2007 including: Field Engineer, Superintendent, and Project Manager. His love for construction technology and ability to learn new technologies quickly has helped Lincoln Builders test and apply new technology practices into their everyday operations, such as AutoCAD, robotic total station layout, and mobile field applications. West grew up in the construction industry and has been part of several notable projects since joining Lincoln Builders including the construction of the new Monroe Airport Terminal and Davison Athletics Complex.